#DMPQ #Mains #Prelims #CurrentAffairs #StateGK
Administrative reforms for effective public service delivery in Himachal Pradesh
Delivering public services in a time bound, decentralised and citizen friendly manner has been one of the major challenges facing the administration wing of the government. This paper focuses on assessing the diligent delivery of what is known as G2C (government to citizen) services on the basis of accessibility,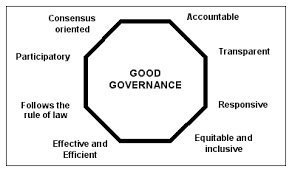 availability, efficiency and regularity. It further explores the existing system of public grievance redressal and examines how current models have failed due to incidents of absenteeism, corruption and outreach resulting in a need to formulate The Right of Citizens for Time Bound Delivery of Goods and Services and Redressal of their Grievances Bill, 2011.
Reforms for implementation in himachal Pradesh
Prashasan Janata Ke Dwar Par
 The Grivances Redressal Committees already exist at the State, District and Sub Divisional levels. At the State level, the Grievances committee is headed by the Chief Minister with all  246 Ministers as members, Certain MLAs, MPs and nominated non-officials and all Secretaries to Government as members. At the District level, the Committees are headed by the Ministers of the District with MLAs/MPs of the district and other non-officials as members, Deputy Commissioner and all district heads of officers also as members.
The Sub Divisional level Committees are headed by SDM s with other local officers as members and other non –official members. No specific terms of reference have been laid down for the Committees and members raise issues related to grievances where larger public interest is involved. By their very nature of being State/Distt/SubDivision level and the fact that they only meet periodically, obviously individual grievances cannot be dealt with through these committees.
Time bound service delivery
State Government has decided that all departments must notify services and their availability to the public within reasionable time. The departments are required to review, monitor and update the time frame so notified.
Decisions on representations of Govt. employees regarding service matters
For resolution of the Service related matters of employees, appropriate grievance Redressal mechanism has been established at different levels. The representations relating to service matters of employees has to be disposed of on priority and must be decided finally within a period of two months. The Government has framed and notified grievance Redressal mechanism at all levels of the Govt., i.e., at the level of Secretary, Head of Department, Zonal, Divisional, District and Subdivisional level, where the representations of Govt. employees on service matters will be processed on priority and decided finally within 2 months by passing a speaking and reasoned orders by the authorities competent to decide such matters as per relevant rules/instructions.
e-Samadhan: Online Public Grievance Solution
Online submission of grievance application to respective department
Status check facility for grievance/demand application
Sugam: Integrated Community Information Centre
one stop information services for all important citizen services
Services like- High Court cause list, Vidhan Sabha list of business, public utility forms, examination result, registration of electors, police online complaints, pensioner's helpline, tender notice, vacancy announcement, electricity bill payment, blood donors list, online bus ticket booking etc. are available.
Online Electoral Rolls
Search your name online in electoral rolls to enter your name
Provides full details of voters i.e. their name, father's name, age, ID card no, assembly name, part no and voter serial number etc.
Online Bus Ticket Booking
Bus tickets booking/canceling after logging in
Booking can presently be done up to 12 hours prior to departure of the bus
Cancellation can only be done by going to ticket booking history
e-Gazette
State government notification and gazette in Hindi and English
Notification and gazette can seen by department and date wise
Gazette are available in PDF format and easily downloadable
HP Police Web portal
Online registration of complaint
Online search of First Information Report (FIR)
Online traffic challan payment
Telephone numbers of state police officials Online criminal gazette since 2006
Online Pensioner's Helpline
Pension amount details for the respective financial year
These details are available from financial year 2006-07 to till date
Person, who is getting superannuation, direct family pension, political pension, direct political-family pension, Superannuation to family pension etc can check their pension amount for this financial year.
Online Tenders
Department wise tenders notification
All tenders are in PDF format and easily downloadable
Online Judicial Services
Daily and monthly cause list of Himachal Pradesh High Court
Cause list of District Session Court, Shimla
Judgment of Himachal Pradesh High court
Online Electricity Bill Payment
Online payment of electricity bill
Payment can be made after registering on portal
e-Salary
Employee can retrieve salary detail for particular financial year drawn from selected treasury.
Employee can access this information to enter employee code, employee name and name of treasury.
Website Directory
Website directory of state government department, institutions, district etc .
Directory has been categorized under- centre government organizations, state departments, corporations, commissions, courts, state assembly, educational institutions, districts etc.
[/lockercat]HPPCS Notes brings Prelims and Mains programs for HPPCS Prelims and HPPCS Mains Exam preparation. Various Programs initiated by HPPCS Notes are as follows:-
For any doubt, Just leave us a Chat or
Fill us a querry
––