#DMPQ #Mains #Prelims #CurrentAffairs #StateGK
Famous personalities of Himachal Pradesh:-
Captain Vikram Batra:-
Hailing from a small village called Ghuggar in the Palampur region of Himachal, he is the brave army officer of our country who showed his valour in the Kargil war, 1999. He was awarded the highest bravery award of the nation, the Param Veer Chakra posthumously.
Priety Zinta:-
One of the most scintillating stars in the Bollywood. Preity Zinta, today's top rated actress of the Indian Cinema belongs to the beautiful city of Shimla. A celebrity, famous worldwide makes the Himachalis feel proud by her excellent work in the Indian movies. Preity Zinta was born in Rohru tehsil of the Shimla district. She belongs to a Rajput Hindu family. Preity Zinta did her schooling from one of the famous girls school in Shimla that is 'Convent of Jesus and Mary', Shimla. She passed her matriculation from this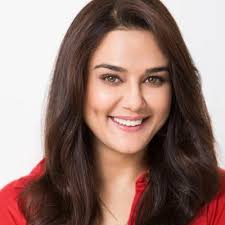 school. Later for higher education she took admission in the nearby and the most reputed girls collge of Shimla that is St.Bedes, Shimla. She did her English honours from this college. Evident from the above facts that her childhood and youth age was spent in the beautiful hills of Shimla. Later Preity Zinta entered into the glamour world, by making 'Perk Chocolate' as her debut advertisement. After this there was no looking back for this Himachali girl. She got the first offer for the movie 'Dil Se' that too with the top actor, Shah Rukh Khan. Her work was appreciated there and later she rocked the cinema with movies like, 'Kal Ho Na Ho', 'Veer Zaara', 'Salaam Namaste' etc.
Major Somnath Sharma:-
This brave soldier belonged to the Kumaon regiment and is the proud recipient of the first Param Veer Chakra ever given in our country. He was given this honour posthumously for his courage and dedication towards duty that he showed in the Kashmir operations in the year 1947.
Anupam Kher:-
He is the man known for his tremendous acting skills in the film industry. One of veterans in the film industry, Anupam Kher has made the state proud of him as he belongs to the Dev Bhoomi, Himachal. Anupam Kher was born into a middle class family on 7th March, 1955. Anupam Kher'sschooling is from the famous D.A.V. School Lakkar Bazaar, Shimla. During his school days he had a keen interest in the acting side. He used to participate in the school plays and dramas during various functions. Later for higher education, Anupam Kher joined the Himachal Pradesh University, Summerhill, Shimla. By that time he had become a good theatre artist. His plays and acts were appreciated there. This talent finally took him to the Cinema world and Anupam Kher made debut in the movie, 'Aagman'. His first hit was 'Saransh', in 1984. Since then innumerable hits have been into his career bag. Anupam Kher has also been the head of the Censor Board once. He occupies a significant position in the Indian Cinema and thus making we all Himachalis proud.
Sardar Shobha Singh:-
Sardar Shobha Singh is a renowned artist who lived in the quiet village of Andretta, Palampur of Kangra district for the inspiration that reflected in the beautiful paintings he made. He is well known for his paintings like Sohni Mahiwal and The Last Desire of Mumtaz Mahal amaong many others.
The Great Khali:-
The name may not be so familiar. But what about 'The Great Khali'? Does that sound familiar? Of course, yes. Dilip Singh Rana is the original name of the internationally renowned wrestler The Great Khali. A huge man, Dalip Singh Rana, 7 feet 3 inches tall weighing about 196 kg comes from the holy land of Himachal Pradesh. Dalip Singh Rana alias Great Khali was born in a poor family in a very small village of Sirmaur district. It is said that till his initial teens his growth was normal, but suddenly it took a rapid edge and he grew like anything. As the family was poor and it was very difficult to them to make both ends meet, moreover Dilip's hunger growing day by day due to his size was a big problem. As a result, Dilip had to work as a labourer on the road cutting stones and other manual work to earn the daily bread to kill the hunger of his belly. Life was at its worse for this man of extraordinary built. It was Dilip's serendipity that a Deputy Superintendent of Police got his eye on him and was very much influenced by his physique and immediately took Dilip with him into the Punjab police. There he did regular workouts in gym and made is physique in shape. As a result Dilip Singh Rana also won the 'Mr. India' award for body building. Now there was no looking back for him. He went to California to learn the tact of Professional wrestling. He took coaching there for several years and after this rigorous schedule he made his entry into the world famous 'World Wrestling Entertainment'. He has won various wrestling events there defeating the famous contender 'The Undertaker'. Dilip Singh Rana's gigantic physique even took him to the couple of Hollywood movies. Dilip Singh Rana acted in the Hollywood movies like The Longest Yard. It is really a matter of real pride for us all that a son of Himachal is making our name proud throughout the world.
Tenzin Gyatso:-
The Noble Prize winner for peace, Tenzin Gyatso is the 14th (and the current) Dalai Lama. He is the highest monk of his community and well known worldwide for his advocacy of the Tibetan Buddhism, his spirituality and his sincere interest in the modern science.
Mohit Chauhan:-
The soulful singer from tinsel town, Mohit Chauhan comes from the small town of Nahan in Sirmaur district. Formerly famed as a pop singer, he has won many awards as a playback singer and is loved for his melodious voice.
Charanjit Singh:-
Born in Nehari town of Himachal Pradesh, Charanjit holds pride of serving as the captain of the Indian Hockey team that won the gold medal in the 1964 Summer Olympics held in Tokyo, Japan.
Ruskin Bond:-
A name that needs no reference and no introduction is Ruskin Bond. His hands have written such literary masterpieces that are hard to find in the century. Ruskin Bond, a rhetoric writer, was born in the Kasauli region (Solan District) of Himachal Pradesh on 19th May, 1934. Ruskin Bond did his schooling from one of the famous and oldest boarding schools in Asia that is Bishop Cotton School. He has been awarded the prestigious awards such as Sahitya Akademi Award for English writings and Padam Shree. His love towards Himachal, Shimla, Kasauli and other neighbouring places can be very well seen in his novels and short stories. He mostly writes the ghost stories related to Hiamchal. There are many other people also who made Himachal proud like Kangna Ranaut (film actress) who belonged to Bilaspur district of Himachal Pradesh. She did her schooling from Bilaspur and Chandigarh and later entered into modeling and then stepped directly into cinema. 'Fashion' one of the big hits given by her. Afghanistan's President, Mr. Hamid Karzai has also been the Alumni of Himachal Pradesh University, Summerhill, Shimla. Our Vice-President, Mr. Hamid Ansari passed his sevent and eighth standard from St. Edwards School Shimla. Like this there are many people who have made Himachal proud in their own way. Himachal feels proud to have sons like this making the 'Dev Bhoomi' famous everywhere.
Kinkri Devi:-
This activist and environmentalist was born in the Ghaton village of Sirmaur district. She is remembered for her fierce protest against illegal mining and quarrying in her native state.
Rifleman Sanjay Kumar:-
This Naib Subedar of the Indian Army is the winner of the highest bravery award, the Param Veer Chakra for his heroic actions shown in the Kargil war, 1999. He is remembered for his courage and gallantry while trying to recapture the Muskoh valley situated at the height of 17oo ft, from the enemy.
Kangna Ranaut:-
The beautiful Kangna Ranaut has established her name in the Indian film industry through hard work, brilliant acting skills and her bold and upfront persona. The winner of many awards, she hails from a place called Bhambha in the Mandi district of Himachal Pradesh.
[/lockercat]HPPCS Notes brings Prelims and Mains programs for HPPCS Prelims and HPPCS Mains Exam preparation. Various Programs initiated by HPPCS Notes are as follows:-
For any doubt, Just leave us a Chat or
Fill us a querry
––