HIMACHAL PRADESH
'112' to be common no. for all emergency services
The state Police Department will replace emergency call number '100' with '112' under the Centre's Nationwide Emergency Respond System (NERS). People in distress will have to dial '112' for police assistance.
Under this project, '112' will be the single common number for help during emergency situations. All other emergency numbers like 100 for the police, 101 for fire brigade 102 for ambulance will be replaced by the common number.
A centre will be set up in the state headquarters for receiving calls from people in distress and state police officials are expecting to launch the emergency number service in the next couple of months.
According to sources, Himachal Pradesh has received a sum of Rs 5 crore to start this scheme as a pilot project. Under this scheme, a call centre will be set up on the lines of '108' ambulance service in the state where hundreds of people will be able to speak easily at a time to seek police assistance in time of need. The system will be operated via software.
A device will be installed in the vehicles of every police station and police posts in which the application of this software will be inserted.
Also, this app will be installed on mobile phones of police personnel. As soon as the caller calls 112, his location will also be seen at the call centre. The call centre will then contact the police station, police post or police personnel near the location of the caller for providing help. Efforts will be made to provide help immediately.
Interestingly, if mobile number of the caller stops working after seeking help, the location of caller will still be traced.
It is expected that after the single helpline number system is in place, it will solve the grievances of the people in which it is often said that the police did not respond at the right time. Designed on the lines of '911' in the USA, the NERS was conceptualised in the aftermath of the 2012 gang rape of the woman in a bus in Delhi.
INTERNATIONAL
Romania to have first female prime minister, Viorica Dancila
Viorica Dancila has been named as Romania's first female PM following the sudden resignation of Mihai Tudose.
Ms Dancila, a member of the European Parliament, is regarded as an ally of the governing Social Democratic Party (PSD) leader Liviu Dragnea.
Ms Dancila, 54, is Romania's third prime minister in seven months.
·        Google awarded 72 lakh for finding bugs in Pixel phone
Google awarded nearly 72 lakh to researcher Guang Gong for finding bugs in its Pixel devices.
The exploit chain consisted of two bugs which together could inject arbitrary code into system server by accessing a malicious URL in Chrome.
Around 67 lakh of the reward was given from Google's Android Security Rewards program, the highest in the program's history.
NATIONAL
·        India Ratings Projects Economic Growth at 7.1 Next Fiscal
India Ratings and Research have projected the country's economic growth to improve to 1 percentin 2018-19 from 6.5 percent in 2017-18, buoyed by robust consumer demand and low commodity prices.
In its outlook for 2018-19, according to the agency, there will be a gradual pickup in growth momentum owing to structural reforms like GST and Insolvency and Bankruptcy Code in place.
The projection is a tad lower than 7.4 percent growth estimated by Asian Development Bank and International Monetary Fund for next fiscal.
Government to set up $350 million fund to finance solar projects
Government will set up a $350 million fund to finance solar projects, as the country steps up efforts to achieve its ambitious target of adding 175 gigawatts (GW) in renewable energy by 2022.
India will need at least $125 billion to fund a plan to increase the share of renewable power supply in the country's grid by 2022.
The country, which receives twice as much sunshine as European nations, wants to make solar central to its renewable expansion.
Installed renewable power capacity is currently about 60 GW
·        HDFC Bank Becomes 1st Indian Bank to Cross Rs5 trillion Market Capitalisation
India's most-valued lender HDFC Bank Limitedcrossed Rs5 trillion capitalization action for the first time, making it only the third Indian company to achieve this milestone.
In intraday trade, the stock touched a fresh record high of Rs1,53.75 on the BSE, up 3.31% from its previous close.
Tata Consultancy Services Ltd (TCS) and Reliance Industries Ltd (RIL) are the other two companies which crossed market capitalisation of Rs5 trillion.
·        NPPA fixes retail price of 30 drug formulations
Drug price regulator National Pharmaceutical Pricing Authority (NPPA)fixed retail price for 30 drug formulations, including those used for the treatment of Diabetics, bacterial infections, and high blood pressure.
NPPA is an independent body under Department of Pharmaceuticals, Ministry of Chemicals and Fertilizers. It was set up in 1997.
Its mandate is to fix/review.
Essential medicines are those that satisfy the priority health care needs of the country's population.
·        Maharashtra becomes first state to unveil Public Cloud Policy
Maharashtra became the first state in the country to unveil Public Cloud Policy that virtually mandates state government departments to shift their data storage.
The State Government had formed a four-member committee to draft policy framework on cloud usage.
The policy will result in additional private sector investments worth the US $2 billion for cloud industry as the government is one of biggest creators.
·        Virat Kohli named as Captain of ICCs Test and ODI Teams of the Year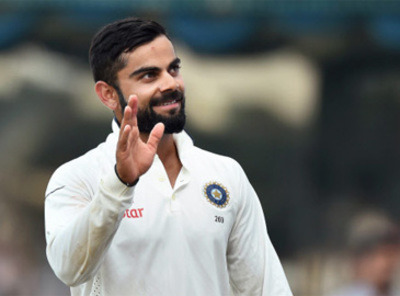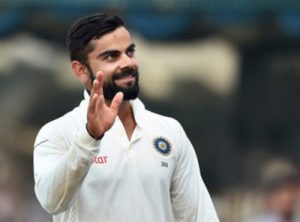 Virat Kohli was named the captain of the International Cricket Council (ICC) Test and One-Day International (ODI) teams of the year that included four other Indians as well.
Kohli scored 2,023 runs at 77.80, including eight centuries and three half-centuries in 18 matches during the qualification period.
He surprisingly pipped Australian skipper Steve Smith for the ICC's Test team captaincy.
The Test team also comprises Cheteshwar Pujara and Ravichandran Ashwin.
[/lockercat]HPPCS Notes brings Prelims and Mains programs for HPPCS Prelims and HPPCS Mains Exam preparation. Various Programs initiated by HPPCS Notes are as follows:-
For any doubt, Just leave us a Chat or
Fill us a querry
––