Himachal Pradesh
Himachal Pradesh mulls over pre-primary school classes
Himachal Pradeshgovernment is mulling starting pre-primary school classes for tiny tots to help them grasp lessons in primary classes.
Virbhadra said that such an initiative could be taken in all districts by starting pre-primary classes in schools near the district headquarters. He lauded the efforts for starting 'PRERNA', an initiative to improve quality education during his regime. It aims at improving the learning level of students in reading, writing and numeracy skills of primary schools children from Class I-V. He also appreciated the 'PARYAS', an initiative to improve science and mathematics learning from Classes VI-VIII.
INTERNATIONAL
US Imposes Financial Sanctions on Venezuela 
The US slapped "strong" financial sanctions on the dictatorship in Venezuela, barring banks from any new deals with the government. US President Donald Trump has signed an executive order imposing "strong, new financial sanctions" on Venezuela.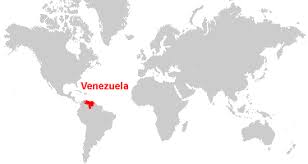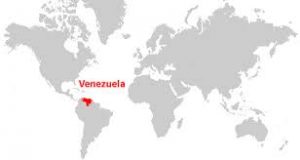 The president's new action prohibits dealings in new debt and equity issued by the government of Venezuela and its state oil company.
It also prohibits dealings in certain existing bonds owned by the Venezuelan public sector, as well as dividend payments to the government of Venezuela," White House Press Secretary Sarah Sanders said in a statement after Trump signed the executive order.
NATIONAL
Dipak Misra Sworn in as Chief Justice of India
Justice Dipak Misra was sworn in as the 45th Chief Justice of India.


At a brief ceremony in the Darbar Hall of Rashtrapati Bhawan, President Ramnath Kovind administered the oath of office to Mr. Misra.
He assumes office following the retirement of Justice J.S. Khehar.
He will have a tenure of about 14 months until October 2, 2018.
Born in 1953, 63-year-old Misra joined the bar in 1977 and began his judicial career at the Orissa high court as an additional judge in 1996.
Misra also headed the bench that upheld the death sentence awarded in the Nirbhaya gang rape case.
He has also played an active role in the crackdown on child pornography websites.
GK bit– CJI
Article 124 of the Constitution of India provides for the manner of appointing judges to the Supreme Court.
Once appointed, the Chief Justice remains in s office until the age of 65 He can be removed only through a process of impeachment by Parliament.
J. Kania was the first chief justice of India.
Justice Chandrachud (88) was the country's longest-serving Chief Justice, having served in that office between 1978 and 1985.
Vice President to launch Sports Talent Portal on August 28
Vice President of India Venkaiah Naiduwill officially launch the Sports Ministry's much- awaited National Sports Talent Search Portal at the Indira Gandhi Indoor Stadium here on August 28.
The portal will provide a three step simple process for registration, profile creation and upload of achievements.
It will be available in English and other regional languages so that it is easier for any boy or girl who is talented in a particular sport to upload his or her achievements from any part of the country.
Jammu and Kashmir Government to Set Up First Eco-Park
The Jammu and Kashmir Government decided to build anEco-Parkon over 34 acres of land reclaimed from encroachers in the state's Rajouri district.


The park is a first-of-its-kind project in the region.
It will have a botanical garden, a cactus garden, a cafeteria and other amenities.
Mehbooba Mufti Sayeed is the present CM of Jammu and Kashmir.
NPCI Approves Spice Digital's Operation Under Bharat Bill Payment System
The National Payments Corporation of India (NPCI) has given a nod to Spice Digital Ltd. for processing bill payments under the Bharat Bill Payment System (BBPS) as a Bharat Bill Payment Operating Unit (BBPOU).
The BBPS through its centralised bill payment system will allow the users to use a single website or outlet to pay all their monthly or repetitive bills such as mobile phone and electricity.
Spice Digital forayed into FinTech space three years ago. Today, SDL's Spice Money is India's leading India stack based FinTech Company.
[/lockercat]HPPCS Notes brings Prelims and Mains programs for HPPCS Prelims and HPPCS Mains Exam preparation. Various Programs initiated by HPPCS Notes are as follows:-
For any doubt, Just leave us a Chat or
Fill us a querry
––