#DMPQ #Mains #Prelims #CurrentAffairs #StateGK
The GDI measures gender gaps in human development achievements by accounting for disparities between women and men in three basic dimensions of human development—health, knowledge and living standards using the same component indicators as in the HDI. The GDI is the ratio of the HDIs calculated separately for females and males using the same methodology as in the HDI. It is a direct measure of gender gap showing the female HDI as a percentage of the male HDI.
Gender equality has following dimentions:-
Equal access to basic social services, including education and health.
Equal opportunities for participation in political and economic decision-making.
Equal reward for equal work.
Equal protection under the law.
Elimination of discrimination by gender and violence against women.
Equal rights of citizens in all areas of life, both public – such as the workplace – and private such as the home.
Gender Empowerment Measure (GEM) seeks to measure relative female representation in economic and political power. It considers gender gaps in political representation, in professional and management positions in the economy, as well as gender gaps in incomes .GEM is a measure of inequalities between men's and women's opportunities in a country. It gives indicators to explain ways in which the inequalities are associated with three components of development: education, employment and political participation. The concept of empowerment can be explored through three interrelated dimensions: agency, resources and achievements .
Detailed analysis of the dimensions of GEM are:-
GEM Dimension 1: 'Political Participation and Decision-making Power' Indicators: i) % Share of Parliamentary Seats (elected); ii) % Share of Seats in Legislature (elected); iii) % Share of Seats in Zilla Parishads (elected); iv) % Share of Seats in Gram Panchayats (elected); v) % Candidates in Electoral Process in National Parties in the Parliamentary election and vi) % Electors Exercising the Right to Vote in the Parliamentary election.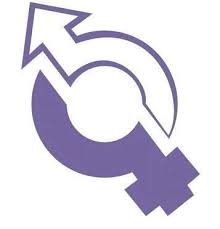 GEM Dimension 2: 'Economic Participation and Decision-making Power' Indicators: i) % Share of officials in service in Indian Administrative Service, Indian Police Service and Indian Forest Service; and ii) % Share of enrolment in medical and engineering colleges.
GEM Dimension 3: 'Power over Economic Resources' Indicators: i) % Female/Male with Operational Land Holdings; ii) % Females/Males with Bank Accounts in Scheduled Commercial Banks (with credit limit above Rs. 2 lakh); iii) Share of Female/Male Estimated Earned Income Share per capita per annum.
[/lockercat]HPPCS Notes brings Prelims and Mains programs for HPPCS Prelims and HPPCS Mains Exam preparation. Various Programs initiated by HPPCS Notes are as follows:-
For any doubt, Just leave us a Chat or
Fill us a querry
––