#DMPQ #Mains #Prelims #CurrentAffairs #StateGK
HIMACHAL PRADESH
In a first, radio tags for Shimla trees to curb illegal felling
In a novel environment protection effort, the Himachal Pradesh high court has ordered Shimla civic authorities to tag each tree under its jurisdiction with radio frequency identification tag (RFID) to stop illegal felling and help the popular tourist destination retain its fame as the most densely forested town in India.
RFID tag will now be mandatory for trees standing both on government and private land, the HC said. It ordered the municipal authorities to utilise World Bank funds for tagging trees standing on public land while directing recovery of RFID cost for trees on private land from owners. This order could serve as a model for other states to preserve forest cover from the prowling land mafia.
Shimla town has maximum coverage of forest area.In fact, no other town or city of India has greater number of trees of Deodar species, which takes more than 100 years to grow and mature as a full tree. Adverse effect of felling of trees results in landslides, change of temperature climate and otherwise adversely affects the ecology and growth of biodiversity.
INTERNATIONAL
Saudi Arabia bestows humanoid robot with citizenship
A humanoid named Sophia has made history by becoming the first robot in the world to be granted citizenship.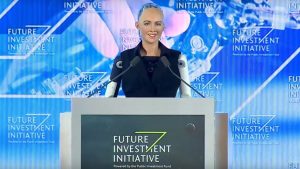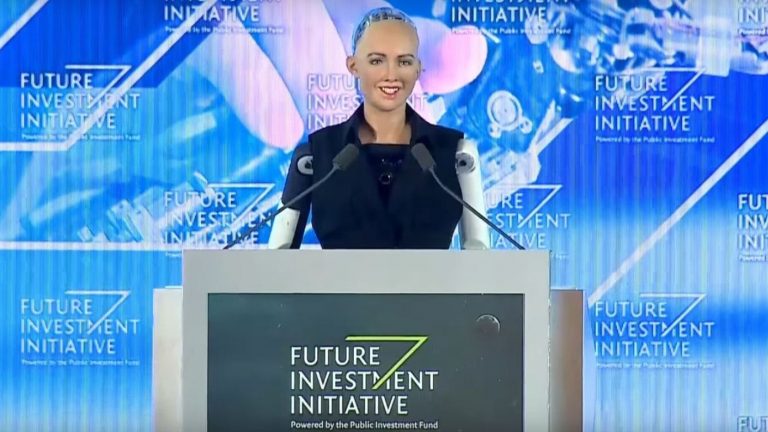 Saudi Arabia offered citizenship to the robot, designed by entrepreneur David Hanson.
The particulars of the citizenship were not discussed, and it's not clear if Sophia will have the same rights as a human Saudi Arabian citizen.
·       Qatar Introduces Minimum Wage for First Time
The tiny Gulf state host of the 2022 football World Cup Qatar committed that it will introduce a minimum wage for workers in the country.
The announcement was made by labour and social affairs minister Issa Saad al-Jafali al-Nuaimi.
The announcement came a day before a meeting of the UN's International Labour Organisation (ILO)
·       India has 3rd Highest Number of Family-Owned Businesses
Indiahas 108 publicly-listed family-owned businesses, third highest in the world, while China tops the tally with 167 such companies followed by the US which has 121, according to the Credit Suisse report.
As per the Credit Suisse Research Institute's (CSRI) latest "CS Family 1000" report, with an average market capitalisation of USD 6.5 billion, India ranks 5th in Asia Pacific excluding Japan, and 22nd globally, in terms of average m-cap.
NATIONAL 
Letters of Intent' for 14 monuments under 'Adopt a Heritage Scheme
Seven shortlisted companies were given 'Letters of Intent' for fourteen monuments under 'Adopt a Heritage Scheme' of Ministry of Tourism at the closing ceremony of 'Paryatan Parv' at Rajpath Lawns, New Delhi.
These companies will be the future 'Monument Mitras' who would associate pride with their CSR activities.
SBI Foundation shortlisted for the adoption of – Jantar Mantar, Delhi.
NBCC shortlisted for the adoption of  Purana Quila, Delhi.
The 'Adopt a Heritage Scheme' of Ministry of Tourism was launched on World Tourism Day i.e. 27thSeptember, 2017 by the President of India.
·       Indian Navy approves new mission-based deployment plan
During the ongoing Naval Commanders' Conference, Indian Navy approved a "new mission-based deployment" planunder which mission-ready ships and aircrafts will be deployed along critical sea lanes of communications.
A new transition cycle for ships from maintenance periods to operational deployments has also been approved by Chief Admiral Suni Lanba.
Several operational issues and efforts to make Indian Navy self-reliant and modernize its warfare capability were also discussed at the conference.
·       Piyush Goyal launches first set of solar plants with capacity of 5 MW
Railway Minister Piyush Goyal launched the first set of solar plants with a total capacity of5 megawatt in New Delhi area.
The project is part of the government's National Solar Mission in which Indian Railways plans to commission one thousand Megawatt solar plants across its network.
The railways are working towards speeding up its electrification and road-map for identifying various solutions to achieve larger goal of transforming Railways as a 100 per cent de-carbonised and most energy efficient.
·       Gokul Natesan Second Indian-Origin Player to be Signed by NBA G-League Side
Gokul Natesan is the 97th pick in the NBA draft to became only the second Indian-origin player to be signed by an NBA G-League side.
Amjyot Singh recently became the third Indian to walk into the National Basketball Association (NBA) league.
The Managing Director for India of NBA is Yannick Colaco.
·       Puducherry Becomes an Associate Member of BCCI
TheCricket Association of Puducherry (CAP) was chosen by the Committee of Administrators (CoA)as an associate member of the Board of Control for Cricket in India (BCCI). 
This means Puducherry will be allowed to play the Ranji Trophy in 2018.
[/lockercat]HPPCS Notes brings Prelims and Mains programs for HPPCS Prelims and HPPCS Mains Exam preparation. Various Programs initiated by HPPCS Notes are as follows:-
For any doubt, Just leave us a Chat or
Fill us a querry
––