HIMACHAL PRADESH
CM presents supplementary demand for grants
Chief Minister Jai Ram Thakur today presented the supplementary demand for grants amounting to Rs 6736.56 crore in the Vidhan Sabha.
The supplementary budget 2019-20 will be passed by the House tomorrow. This includes Rs 3,950.88 crore under the Non-Plan head, Rs 904.37 crore under Plan and Rs 1,881.31 crore under Centrally sponsored schemes.
Under the Non-Plan expenditure, Rs 3,439 crore has been provided for repayment of advance and overdraft, Rs 111.37 crore for disposal of land compensation, arbitration cases and compensatory afforestation, Rs 80.40 crore for HRTC, establishment of Himachal Pradesh Transport Infrastructure Development Fund and Grants-in-Aid to Ropeway and Rapid Transport System Development Corporation, Rs 75.66 crore for payments to Anganwari workers, mini anganwari workers, helpers, social security pension and medical reimbursement of retirees.
Besides, Rs 50 crore will go to HP Power Transmission Corporation Ltd (HPPTCL), Rs 39.98 crore for tariff rollback subsidy to the state electricity board, Rs 31.96 crore to the Election Department and Rs 31.95 crore for assistance to the Animal Husbandry Department and Health and Family Welfare Department for 108-Ambulance Services.
The major expenditure proposed under the Plan schemes includes Rs 200 crore to HPPTCL, Rs 153.53 crore for construction of roads, bridges and buildings, Rs 148.31 crore for Bhanupalli-Bilaspur-Beri rail line and battery-operated electric buses in Shimla.
Under Centrally sponsored schemes, supplementary demand is proposed for funding the ongoing or new schemes for which money has been received from the Government of India. Prominent among these are Rs 1,023.96 crore for relief works under "National Disaster Response Fund", Rs 518.92 crore for Pradhan Mantri Gramin Sadak Yojna and Rs 177.67 crore for Flood Management Programme.
INTERNATIONAL
3, 000 kilometre long power grid from Myanmar-Thailand to India: BIMSTEC
Bay of Bengal Initiative for Multi-Sectoral Technical and Economic Cooperation (BIMSTEC) is working on connecting about 3,000-kilometre long power grid from Myanmar-Thailand to India.
This was announced by the Energy Adviser to the Prime Minister of Bangladesh Dr Tawfiq-E-Elahi Chowdhury while inaugurating the energy conference of BIMSTEC in Dhaka.
The grid connectivity would ensure better capacity utilization by complementing member country's demand and supply situation.
The Asian Development Bank (ADB) and Asian Infrastructure Investment Bank (AIIB) are interested in investing in BIMSTEC regional power grid.
BIMSTEC countries had signed a Memorandum of Understanding for establishing a regional power grid in 2018.
BIMSTEC is a regional grouping with seven countries from South and Southeast Asia including Bangladesh, India, Myanmar, Sri Lanka, Thailand , Nepal and Bhutan.
NATIONAL
National Science Day 2020: 28 February
National Science Day (NSD) is observed every year on February 28.
On this day President Ram Nath Kovind will present several awards for science communication and popularization as well as for women scientists.
The theme of this day is 'women in science'.
NSD is celebrated every year on 28 February to commemorate the discovery of the 'Raman Effect'.
On this day, Sir C.V. Raman announced the discovery of the 'Raman Effect' for which he was awarded the Nobel Prize in 1930.
The Government of India designated 28 February as National Science Day (NSD) in 1986.
International Conference on Standardisation of AYUSH Terminologies 'ICoSDiTAUS-2020' concludes in Delhi
ICoSDiTAUS-2020, the two-day International Conference on Standardisation of Diagnosis and Terminologies in Ayurveda, Unani and Siddha Systems of Medicine concluded in New Delhi.
It concluded with adopting the "New Delhi Declaration on Collection and Classification of Traditional Medicine (TM) Diagnostic Data".
The sixteen countries came together for the cause of Traditional Medicine at this conference.
ICoSDiTAUS-2020 is the biggest ever international event dedicated to standardisation of Diagnosis and Terminologies of Traditional Medicine in terms of the broad level of participation covering virtually all the continents.
The New Delhi declaration emphasised the commitment of the countries to Traditional Medicine as a significant area of health care.
NTPC, CPCB to set up 25 CAAQMS in States and UTs
NTPC Limited has agreed to help the Central Pollution Control Board (CPCB) to set up 25 Continuous ambient air quality monitoring stations (CAAQMS) across six States and three Union Territories (UTs) in India.
As per the agreement, NTPC will provide financial support of Rs.80 crore for the installation of CAAQMS in the States and Union Territories.
The six states are Gwalior in Madhya Pradesh, Ranchi in Jharkhand, Patna in Bihar, Varanasi, Lucknow, Kanpur, and Allahabad all in Uttar Pradesh, Pimpri-Chinchwad in Maharashtra and Madurai in Tamil Nadu.
The 3 UTs where the CAAQMS will be installed are Port Blair in Andaman & Nicobar Islands, Silvassa in Dadra & Nagar Haveli and Daman in Daman & Diu.
Cabinet approved the 2020 Surrogacy Regulation Bill
The Union Cabinet approved the Surrogacy (Regulation) Bill, 2020, on 26 February. The Bill will allow widows and divorced women to be surrogate mothers. The Bill has incorporated all recommendations made by the Rajya Sabha Select Committee.
The amended Bill is the reformed version of the draft legislation, which was passed by Lok Sabha in August 2019.
The Bill aims to ensure effective regulation of the surrogacy service. It bans commercial surrogacy and allow altruistic surrogacy.
Bill provisions:
The Bill aims to ensure effective regulation of the surrogacy service. 
The Bill has now proposed that the surrogate mother should be a "willing" woman. Earlier it was termed and instructed as "close relative." The Bill has recommended that not only close relatives but any woman, whether she is a widow or divorcee, who is "willing" should be allowed to act as a surrogate mother.
The Bill stated that only Indian couples (both partners being of Indian origins) could opt for surrogacy in the country.
The Cabinet decided that the insurance cover of the surrogate mother, which was proposed for 16 months, should be increased to 36 months.
As per the Bill, National Surrogacy Board at the central level and State Surrogacy Board and appropriate authorities in states and Union Territories (UT) respectively, will be established to regulate surrogacy.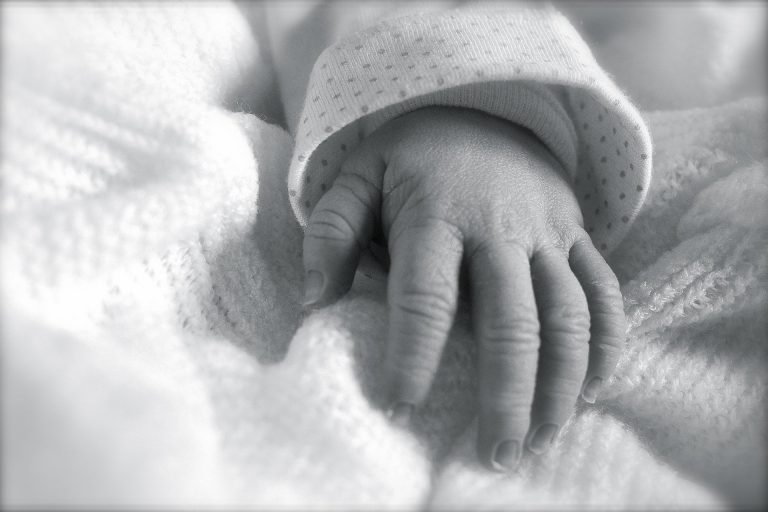 [/lockercat]HPPCS Notes brings Prelims and Mains programs for HPPCS Prelims and HPPCS Mains Exam preparation. Various Programs initiated by HPPCS Notes are as follows:-
For any doubt, Just leave us a Chat or
Fill us a querry
––