HIMACHAL PRADESH
Himachal Pradesh bets big on investments to climb mounting debt hill
Coming out of huge debt trap is a challenge for chief minister Jai Ram Thakur-led government in Himachal Pradesh as state does not have enough resources to fulfil the promises made in the budgets, due to which it remains hugely dependent on loans and Government of India to carry out developmental activities.
The state has demanded Rs 1,400 crore financial outlay in the upcoming budget 2020-21for the construction of 58 roads declared as in-principle national highways besides creation of Rs 1,000 crore dedicated fund for the four laning of 35-km Pinjore-Baddi-Nalagarh, 223-km Shimla-Mataur and 197-km-long Pathankot-Mandi national highways.
The state has also demanded enhancement in annual outlay, for ordinary repair and flood damage repair for national highways, to Rs 100 crore for strengthening road network in the state.
The total revenue receipts of the state government for the year 2017-18 was Rs 27,367.06 crore as compared to Rs 26,264.34 crore during the previous year. Out of total revenue receipts of Rs 27,367.06 crore for the year 2017-18, 35% was raised through tax revenue (Rs 7,107.67 crore) and non-tax revenue (Rs 2,363.85 crore). The balance 65% was received from the Government of India as state's share of divisible central taxes (Rs 4,801.31 crore) and grants-inaid (Rs 13,094.23 crore).
During the year 2019-20, total revenue receipts are estimated to be Rs 33,746.95 crore. On the capital account, the total receipts will be Rs 8,357.48 crore, comprising Rs 26.73 crore on account of recoveries of loans, public debt of Rs 7,080.75 crore and Rs 1,250 crore from deposits, advances, remittances and provident fund. Thus, the total receipts during the year will be Rs 42,104.43 crore.
On the expenditure side, the revenue expenditure will be Rs 36,089.03 crore. Expenditure on capital account will be Rs 4,579.89 crore. The expenditure on loans (advances) and interstate settlement of public debt (repayments) will be Rs 457.06 crore and Rs 3,261.75 crore, respectively. Thus, the total expenditure will be Rs 44,387.73 crore.
Therefore, in budget estimates for 2019-20, the receipts and expenditure are estimated at Rs 42,104.43 crore and Rs 44,387.73 crore, respectively. The revenue deficit in 2019-20 is likely to be Rs 2,342.08 crore and fiscal deficit is expected to be Rs 7,352.30 crore.
The government has taken some steps to improve the economy of the state, and its impact reflected in the latest report of Comptroller and Auditor General of India (CAG) for the year ending March 31, 2018, wherein it said that Himachal Pradesh is on a fiscal correction path. The report said the state had a revenue deficit during the period 2013-14 and 2014-15 and thereafter, it maintained a revenue surplus during last three years (2015-18). However, the surplus consistently declined from Rs 1,137 crore (2015-16) to Rs 920 crore (2016-17) and Rs 314 crore (2017-18) despite heavy devolution from the Government of India.
The audit report said there was an increase in the overall tax revenue from Rs 5,120.91 crore in 2013-14 to Rs 7,107.67 crore in 2017-18. The overall non-tax revenue receipts increased from Rs 1,717.24 crore in 2016-17 to Rs 2,363.85 crore in 2017-18 (increase of Rs 646.61 crore or 38%). This was primarily on account of sharp increase in actual receipts from interest receipts, nonferrous, mining and metallurgical industries and miscellaneous general services as compared with actual receipts in 2016-17.
In Himachal Pradesh, the value added taxes (VAT), which was a major component of tax revenue for the state government earlier, have now reduced drastically following the introduction of GST regime. Sources said in the non-tax revenue, sale of power was the major component, but lower rates in the market have incurred loss of revenue for the government. To reduce the debt burden, the state government is pushing for projects through external funding as 90% of grant for any development in such cases is provided by the Centre.
INTERNATIONAL
'World's oldest rhino' dies in Tanzania
A female black rhino, Fausta, who was believed to be the world's oldest rhino has died at the age of 57 in a Tanzanian conservation area.
Fausta died of natural causes in captivity in Ngorongoro Crater, which lies in Ngorongoro Conservation Area of Tanzania.
The records showed that Fausta lived longer than any rhino in the world.
India improves Sustainable Development Goals Index score by three positions
India has improved its composite score from 57 in 2018 to 60 in the Sustainable Development Goals Index 2019-20.
This has been achieved due to better work in water and sanitation, affordable and clean energy and industry, innovation, and infrastructure.
Kerala achieved the first rank in the composite SDG Index with a score of 70, followed by Himachal Pradesh at 69.
Andhra Pradesh, Telangana, and Tamil Nadu ranked at the third position with a score of 67.
The states showing the biggest improvement since 2018 are Uttar Pradesh which has moved from the 29th position to the 23rd, Odisha from 23rd to 15th and Sikkim from 15th to 7th position.
NATIONAL
India State of Forest Report, 2019
The total tree and forest cover in the country increased by 5,188 square kilometer in the last two years, said the India State of Forest Report 2019.
The top three states in terms of forest cover are Karnataka, Andhra Pradesh and Kerala.
While Karnataka grew the maximum forest-and-tree cover at 1,025 sq km, Andhra Pradesh grew a 990-sq km cover and a 823-sq km of forest cover was created by Kerala in the last two years.
The total forest cover of the country is 7,12,249 sq km which is 21.67% of the geographical area of the country.
The tree cover of the country is estimated as 95,027 sq km which is 2.89% of the geographical area.
Finance Minister Sitharaman launches 'eBkray' auction platform for assets attached by banks
Finance Minister Nirmala Sitharaman launched eBkray, an e-auction platform to enable online auction of attached assets by banks.
The eBkray platform provides navigational links to all PSB e-auction sites, property search feature and presents single-window access to information on properties up for e-auction, comparison of similar properties, and also contains videos and photographs of the uploaded properties.
Indian Banks Auctions Mortgaged Properties Information (IBAPI) portal is an initiative of Indian Banks Association (IBA) under the policy of the Department of Financial Services (DFS), Ministry of Finance.
SBI to launch OTP-based cash withdrawal at all its ATMs from January 1, 2020, onwards
The State Bank of India (SBI) will switch to a one-time password (OTP) based cash withdrawal system at all its ATMs from January 1, 2020, onwards.
With this latest move, the lender aims to ensure the protection of its customers from unauthorised transactions at ATMs.
The new OTP-based ATM withdrawal will be applicable for transactions above Rs 10,000, between 8 pm to 8 am.
Customers withdrawing cash from SBI ATMs will receive an OTP on their mobile number registered with the bank.
However, the facility won't apply in case of transactions made by SBI cardholders at any other bank's ATM.
All India Radio organizes National Symposium of Poets 2020
National Symposium of Poets 2020 organized by All India Radio. This poet symposium attended by select poets of all 22 languages recognized in the constitution. It is held continuously every year since 1956. The country gave their presentations and captivated the hearts of the people.
The national symposium is organized every year and broadcast on the eve of Republic Day and at all the centers of AIR. The special conversation with AIR News, senior litterateur Dr. Chitra Mudgal the events unify the country.
Gen Bipin Rawat named as countrys first Chief of Defence Staff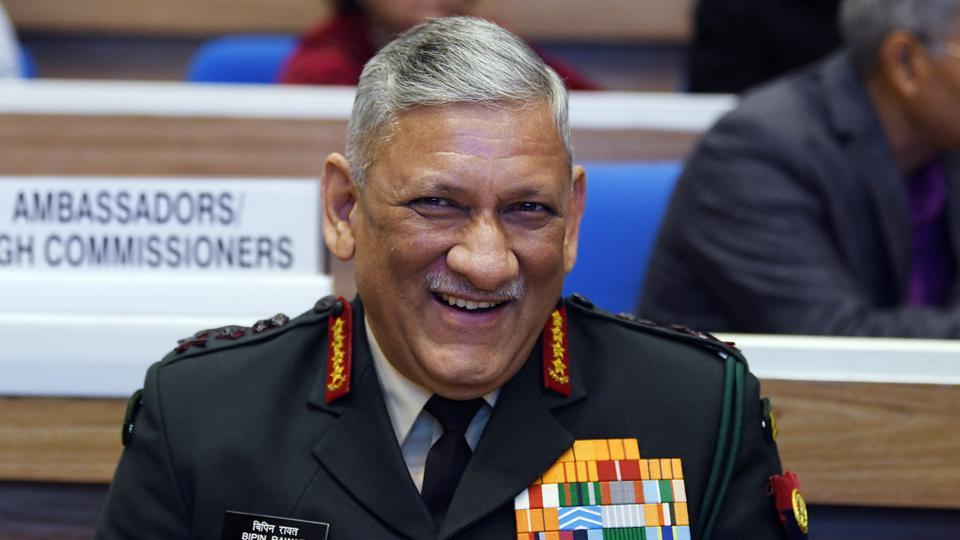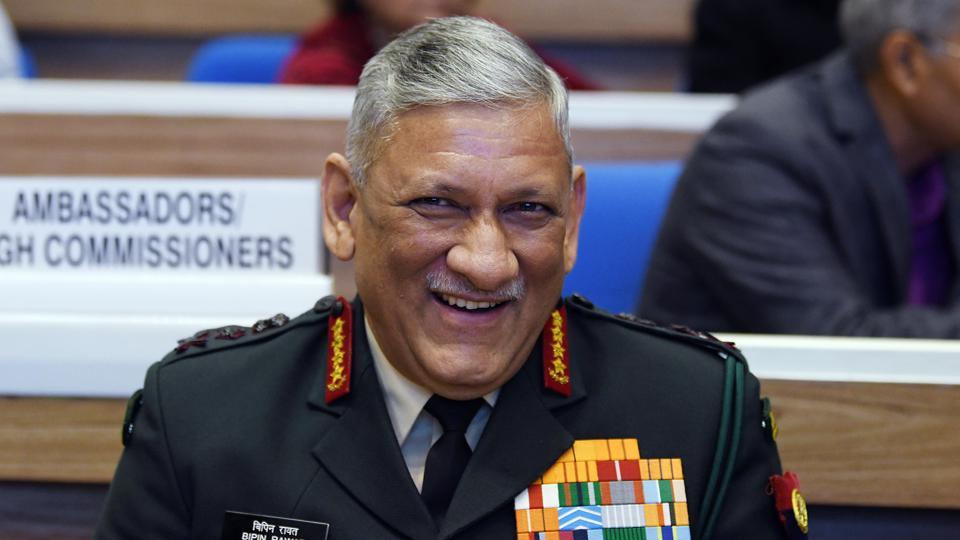 Indian Army General Bipin Rawat named as the country's first Chief of Defence Staff (CDS). Chief of Defence Staff will be a 4-star General, the principal military advisor to the defence minister, and will head the new Department of Military Affairs. Chief of Defence Staff ensures the jointness in training, logistics, and procurement of the three services. General Rawat is the first officer to hold the post of the Chief of Defence Staff.
Defence Ministry amended the army, air force, and navy rules by bringing in a new clause that allows the CDS to serve up to a maximum age of 65 years. The CDS will administer all tri-services organizations command will be with the Chief of the service. Chief of the Defence Staff (CDS) is a position for the tri-service chief of the Indian Army, Navy, and Air Force, with the first CDS being General Bipin Rawat.
[/lockercat]HPPCS Notes brings Prelims and Mains programs for HPPCS Prelims and HPPCS Mains Exam preparation. Various Programs initiated by HPPCS Notes are as follows:-
For any doubt, Just leave us a Chat or
Fill us a querry
––