HIMACHAL PRADESH
Himachal Pradesh, airport authority sign MoU for Mandi international airport project
The project to construct first international level airport of Himachal Pradesh in Mandi district took another step towards reality with the state government signing a memorandum of understanding (MoU) with Airports Authority of India (AAI) at New Delhi.
The development of Greenfield airport at Nagchala in Mandi will be through a joint venture company (JVC) wherein AAI will hold 51% equity and the remaining 49% equity will be held by the state government or its designated agency.
The JVC will undertake the functions of design, finance, construction, completion of airport project for commercial civil aviation operation and maintenance, besides operation and management of the airport. The state government will acquire and transfer the required land for the airport project to JVC.
Construction of Greenfield airport would not only boost high-end tourism in the state, but would also be of great strategic importance from defence point of view as Himachal Pradesh shares its boundary with China.
INTERNATIONAL
Russia 'only country in world' with hypersonic weapons
Russia is the only country in the world that has hypersonic weapons- weapons that travel faster than Mach5 (~6174kmph) and have the capability to manoeuvre during the entire flight.
The first unit equipped with the Avangard hypersonic glide vehicle is set to go on duty by Dec 2019, while the air-launched Kinzhal hypersonic missiles already have entered service.
Putin has said that the missile flies 10 times faster than the speed of sound, has a range of more than 2,000 kilometers (1,250 miles) and can carry a nuclear or a conventional warhead.
Gk bit: Mach Number
Mach Number is the ratio of the speed of the body to the speed of sound in the undisturbed medium through which the body is traveling.
Subsonic (M < 1)
Transonic (M = 1)
Supersonic (1 < M < 3)
High Supersonic (3 < M < 5)
Hypersonic (M > 5)
High Hypersonic (M ~ 25)
India ranks 47th globally in home price appreciation: Knight Frank
The Knight Frank Global House Price Index Q3 2019 released on ranked India at 47th spot among 56 countries tracked in terms of appreciation in residential real estate prices with a marginal 0.6 per cent year-on-year rise in home prices.
India stood at 11th position in the previous edition of the report with a 7.7 per cent year-on-year rise in home prices.
Slow sales, high inventory and lack of liquidity with developers have restricted rise in home prices.
The Global House Price Index tracks the movement in mainstream residential prices across 56 countries and territories worldwide using official statistics.
Hungary leads the index this quarter with 15.4 per cent annual price growth, followed by Luxembourg at 11.4 per cent and Croatia at 10.4 per cent.
NATIONAL
India set to cross 100GW renewable energy capacity mark in 2020
India set to cross the 100-GW renewable energy capacity mark in 2020 and will gain 175 GW clean energy target by 2022 provided the government.
The government needs to promote storage to ensure a 24×7 clean energy supply as coal-fired thermal power still remains the base load in the country. The issues hampering the growth of renewables in India are lack of interest or the financial institution to fund renewable energy projects, safeguard duty on imported solar panels, ambiguity over goods and services tax (GST) on solar equipment and low investor sentiment due to delayed or non-payment by discoms to clean energy developers.
India installed renewable energy generation capacity touched around 86 GW by November-end. This includes solar, wind, small hydro, biomass, waste to energy and others. Around 30 GW renewable capacity, including 18 GW solar and 10 GW wind energy, is under implementation. Around 40 GW including 36 GW solar and 3.4 Gw wind energy being tendered. Together with other schemes being implemented by the government.
MEA includes Madagascar, Comoros in Indian Ocean Division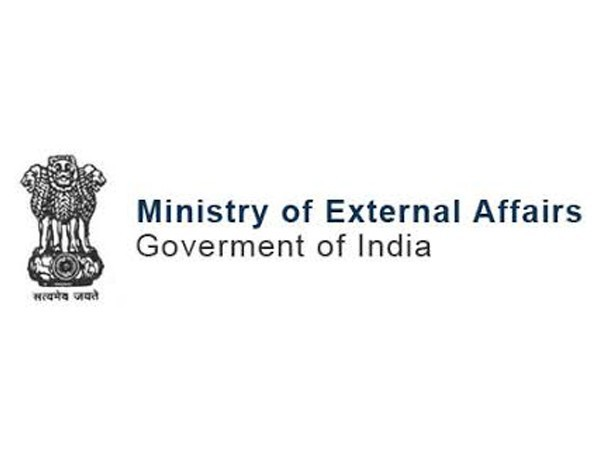 Ministry of External Affairs has included Madagascar and Comoros in the Indian Ocean Region Division, which looks after India's maritime neighbours such as Sri Lanka, Maldives, Mauritius and the Seychelles.
Earlier these two island nations were looked after by East and South Africa Division of the MEA.
The recent step reflects the growing strategic importance of the Indian Ocean islands within the framework of Indo-Pacific.
Seychelles, Mauritius, Madagascar, Comoros along with Reunion (French territory) are known as Vanilla Islands and are members of the Indian Ocean Commission.
[/lockercat]HPPCS Notes brings Prelims and Mains programs for HPPCS Prelims and HPPCS Mains Exam preparation. Various Programs initiated by HPPCS Notes are as follows:-
For any doubt, Just leave us a Chat or
Fill us a querry
––