Himachal Pradesh
World Food India roadshow evokes good response in Himachal.
Over 200 industrialists and businessmen took part at the World Food India roadshow held here today which was organised to invite the state's industrialists to participate in World Food India 2017 to be held in November in New Delhi.
The World Food India roadshow, organised by the Ministry of Food Processing Industries (MoFPI) in collaboration with Confederation of Indian Industry (CII),
The business community about the government schemes related to food processing industry and highlighted the benefits of Kisan Sampada scheme and said that it will benefit 20 lakh farmers and generate 5,30,500 direct and indirect employment in the country by 2019-20.
Himachal Pradesh has great potential in the food processing sector and World Food India is the most suitable platform for the industry from the state to avail benefits being offered by the government to set up food processing units such as no income tax deduction for the first five years.
The manufacturing facilities in the state are well suited for the food processing sector as there is a mega food park in Tehsil Haroli District, Una by Cremica Food Park Pvt Ltd.
INTERNATIONAL
Melbourne named as World's Most Liveable City
According to the Economist Intelligence Unit's Global Liveability Report 2017, Melbourne (in Australia) world's most liveable city for a record seventh year in a row.
Melbourne scored an overall rating of 97.5 out of 100 on the liveability index.
It is the first time in the survey's 15-year history that a city has held the No 1 rank in its own right for seven consecutive years.
·       India moves to revive TAPI gas pipeline.
ð India will host the next steering committee meeting of the proposed 1,814 kilometre-long Turkmenistan-Afghanistan-Pakistan-India (TAPI) gas pipeline.
 
ð   The decision was came during the sixth joint Inter-Governmental Committee (IGC) meeting on trade, economic, scientific and technological cooperation.
ð The pipeline, that had its ground-breaking ceremony in December 2015, has seen flagging interest since then for a number of reasons. India's effort is to tap Turkmenistan's Galkynysh gasfields, which are the fourth largest in the world.
Gk bit– TAPI
The Turkmenistan–Afghanistan–Pakistan–India Pipeline(TAPI), also known as Trans-Afghanistan Pipeline, is a natural gaspipeline being developed by the Asian Development Bank. The pipeline will transport Caspian Sea natural gas from Turkmenistan through Afghanistan into Pakistan and then to India. Construction on the project started in Turkmenistan on December 13th, 2015. The pipeline is expected to be operational by 2019.
The capacity will be 33 billion cubic metres (1.2 trillion cubic feet) of natural gas per year of which 5 billion cubic metres (180 billion cubic feet) will be provided to Afghanistan and 14 billion cubic metres (490 billion cubic feet) to each Pakistan and India.
NATIONAL
Union Cabinet approves new metro rail policy.
The Union Cabinet has approved a new policy for expanding and regulating metro rail services in cities across India. This is the first such policy document prepared by the Centre since Metro Rail operations began in Delhi in 2002.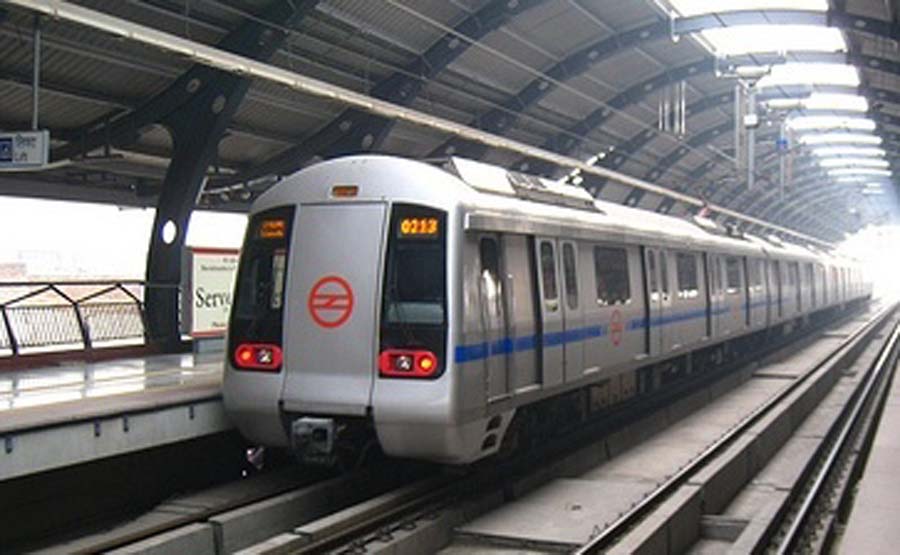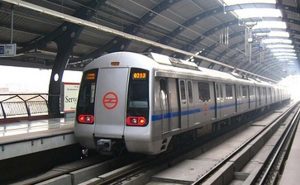 The policy gives a big boost to private players by making private participation mandatory for all the three funding options – be it a public-private partnership (PPP) model with central assistance under the Viability Gap Funding scheme of the Finance Ministry, a grant from the Centre under which 10% of the project cost would be given as a lump sum, or a 50:50 equity sharing model between the Central and State governments.
The policy also seeks to ensure that metro projects are initiated for sound reasons.
The metro project can be proposed only if it is found to be more cost effective as opposed to other mass transit projects such as tramways, light rail transit, or bus rapid transit system.
India Opens First Partition Museum in Amritsar.
India's first museum will open this week in Amritsar Punjab, as India and Pakistan celebrate 70 years as independent nations.
The museum will include photographs, newspaper clippings, donated personal items, and screens showing video interviews with survivors.
It will have 'The Gallery of Hope', where visitors can scribble messages of love and peace.
·       Odisha Government and Facebook Launches 'SheMeansBusiness' Program.
Chief minister Naveen Patnaik  launched 'She Means Business' programme of Facebook for women entrepreneurs in Odisha.
Under the scheme 25, 000 women entrepreneurs and self-help group (SHG) members will be given training on digital marketing skills within next one year.
Odisha government's partnership with Facebook aimed to reduce the digital divide and empower nearly 25,000 women entrepreneurs and SHGs.
Facebook will also make a database of entrepreneurs in the state and will monitor their growth, turnover and profit after one year.
·       A Book published on 70 years of India's independence.
"India at 70: Snapshots since Independence", written by Roshen Dalal, provides glimpses of the country's vast and rich culture, its diversity and many languages, its eminent personalities and its achievements in all spheres.
From Partition to the Sino-India war, from the Emergency to the Kalam years, from the Jan Lokpal Bill to the recent demonetisation move, the book touches almost all important topics.
'Indira Canteen Scheme' Launched in Bengaluru.
ð Rahul Gandhi launched the 'Indira Canteen' scheme, dedicated to former Prime minister Indira Gandhi- a State government initiative to provide food at low cost to cater to the urban poor.
ð The canteen, located in Kanakana Palya (Jayanagar) in Bengaluru, is one of 101 such that opened across various locations in Bengaluru.
[/lockercat]HPPCS Notes brings Prelims and Mains programs for HPPCS Prelims and HPPCS Mains Exam preparation. Various Programs initiated by HPPCS Notes are as follows:-
For any doubt, Just leave us a Chat or
Fill us a querry
––